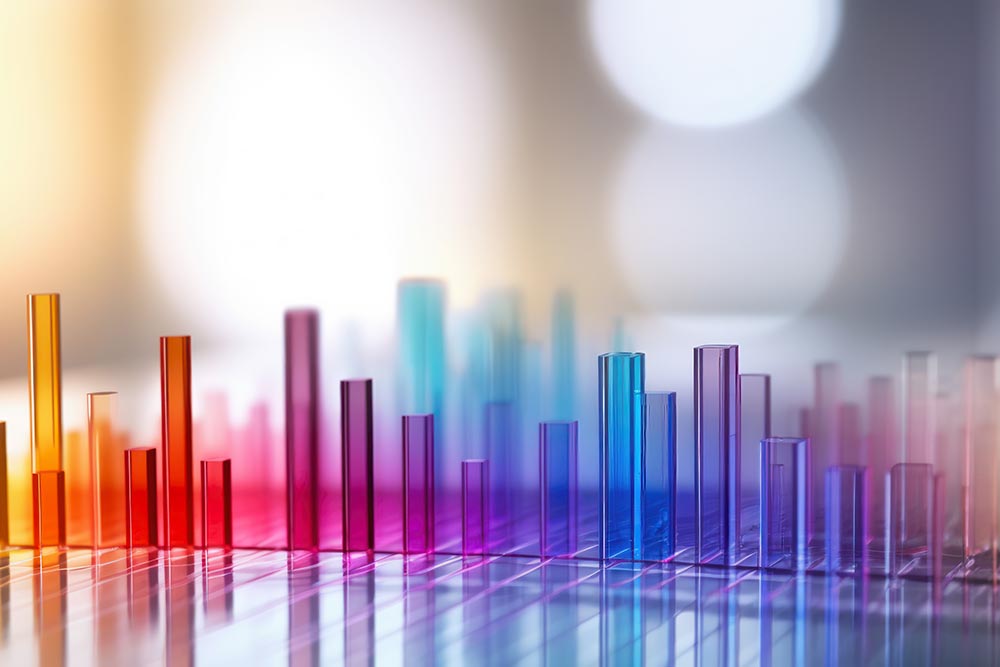 New model predicts metastatic risk in patients with cutaneous squamous cell carcinoma
Laatst gewijzigd op: 4 oktober 2023
Epidemiologist Loes Hollestein, dermatologist Marlies Wakkee (Erasmus MC Cancer Institute) and bio-informatician Barbara Rentroia-Pacheco and other colleagues developed a model that makes it possible to make personalized assessments for metastatic risk from cutaneous squamous cell carcinoma (cSCC). The model was developed on a nationwide cohort from the Netherlands Cancer Registry and externally validated in a nationwide cohort from the National Disease Registration Services in England.
Current staging systems are suboptimal
The researchers developed and validated a model to predict the probability that a cSCC patient will develop a metastasis. Current staging systems for cSCC patients are suboptimal in identifying patients at a higher risk of metastasis: they group patients in heterogeneous groups and do not provide personalized estimates of metastatic risk.

This prediction model uses routinely available clinical and pathological characteristics and can be used to inform treatment or follow-up decisions for cSCC patients.
Dr. L. M. (Loes) Hollestein Epidemiologist ErasmusMC, The Netherlands
Risk calculator available for research
This model can potentially be used in multidisciplinary boards to inform treatment or follow-up decisions for cSCC patients, by indicating the risk of metastasis for a particular patient. The model can also potentially be used to manage healthcare resources, for example prioritizing patients with higher metastatic risk for follow-up schedules.
The online risk calculator is available for research: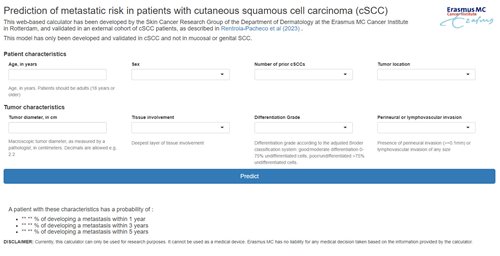 Personalized assessment of metastatic risk

Marlies Wakkee: "Until the development of this model, it was not possible to have a personalized risk of metastasis in cSCC patients. With our model this information is now available, which is particularly important for patients whose treatment and follow-up decisions are more difficult, namely older and frailer patients. With this research, we make important steps towards shared decision making and a personalized care plans for patients with cSCC."
Source:
Barbara Rentroia-Pacheco, Selin Tokez, Edo M Bramer, Zoe C Venables, Harmen JG van de Werken, Domenico Bellomo, David van Klaveren, Antien M Mooyaart, Loes M Hollestein, Marlies Wakkee: Personalised decision making to predict absolute metastatic risk in cutaneous squamous cell carcinoma: development and validation of a clinico-pathological model.
More information:
For more information about this research, please contact Dr. L. M. Hollestein. More information about the Dutch Cancer Registry can be found here.